Yoshino Bamboo shoots is premium bamboo shoots which keep a tradition for one hundred year. Yoshino bamboo shoots has a plump shape and pure white. These are very rare bamboo shoots that can be harvested only one percent of the total. "Scum", "Harsh Taste" is extremely small because growing slowly in white clay soils. Our Yoshino bamboo shoots are soft and sweet, it is definitely the finest in Japan.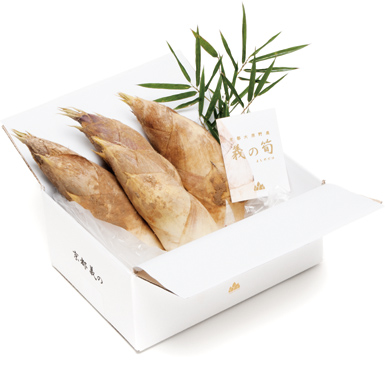 We grow Kyoto bamboo shoots slowly and carefully in white clay soils. This clay soils are quite rare in Japan. Kyoto bamboo shoots is grown without any herbicide, it is very safe and clean food. We are delivering fresh Kyoto bamboo shoots by harvesting in the early morning. We will offer high quality bamboo shoots at reasonable price. Please enjoy the organic taste of seasonal Kyoto bamboo shoots.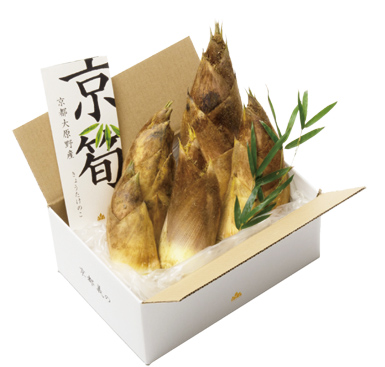 This is an Ingredients of cooked rice with a lot of Kyoto bamboo shoots and rice vinegar. This bamboo shoots cooked rice is a traditional food in Oharano Kyoto. We commit to our quality. Rice vinegar is from &ITSUKI vinegar brewery& one of the remained traditional vinegar brewery in Kyoto. The preparation is carefully done by Kyoto ONOUE, a traditional delicatessens in Kyoto. We do not use Ph control chemicals and chemical preservative in our product. And also we stock another Kyoto style delicatessens.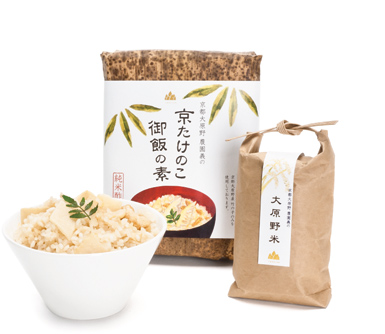 Chief Executive Officer

Yoshihiro Nose

Kyoto Yoshino Inc.

46-2 Oharano Haikata-cho, Nishikyo-ku, Kyoto 610-1132 Japan
Tel +81 75-200-9417 Fax +81 75-201-3460 
Email y-nose@kyoto-yoshino.com
http://www.kyoto-yoshino.com